Love is in the air, and while you might have your Valentine in mind, why not shower your customers with some love and extra attention as well?
In reality, the relationship you have with your eCommerce customers is similar to a romantic relationship in that both require time, focus and commitment. Relationships —whether personal or business — take work and need constant nurturing.
In today's competitive market where people have access to buy everything at the click of a button, it's important to stay engaged and connected to your prospective and existing customers. By doing so, you're establishing and strengthening your long-term relationship, as the attention to their happiness will create a more frequent shopper.
Often referred to in marketing as "surprise and delight," this strategy is used to renew and boost interest, educate customers, restore loyalty, and so much more. According to the Harvard Business Review, surprises are the most powerful marketing tool because they are addictive…and quite honestly, most surprises are delightful!
This Valentines Day, think of us as your "Ecommerce Cupids" and consider implementing these ten ideas to show your customers some love.
Send a first-time customer a handwritten thank you card. We may live in a digital world, but there is something so authentically powerful about receiving a personal note in the mail. Nothing screams "generic" than a canned "Dear Sir/Madam, Thank you for your first order" email, which most companies will automatically send. Take it from an online pet retailer, Chewy.com, who sends out handwritten thank you notes to all first-time customers, this gesture of appreciation will set you apart from your competition and lay the foundation for what will hopefully be a long term relationship.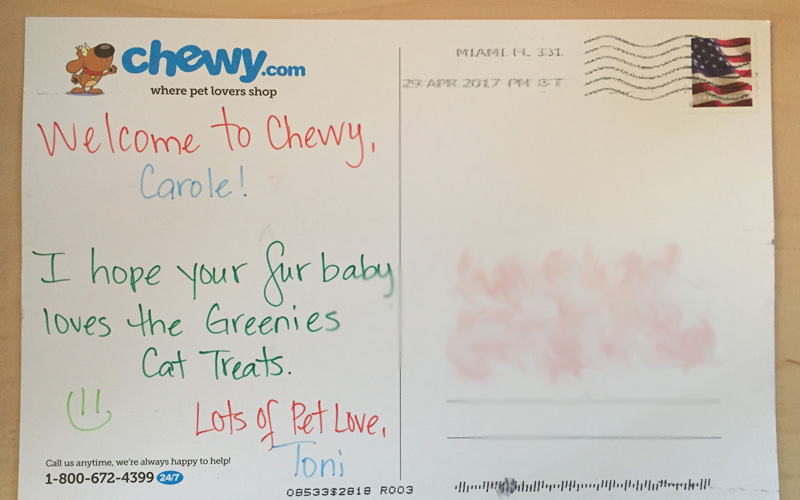 Surprise customers with unexpected free swag. Who doesn't love a gift? Especially one that comes free in the mail with no strings attached! Nurture your relationships with your customers by gifting them a fun item such as stickers, t-shirts, water bottles or something specific to your brand. You can give swag to frequent order customers as part of your loyalty program, or active social media posters who interact with your company – it's all up to you. The intention is to be unexpected, generous (but within budget!) and provide your customers with an added element of surprise, which will surely brighten their day.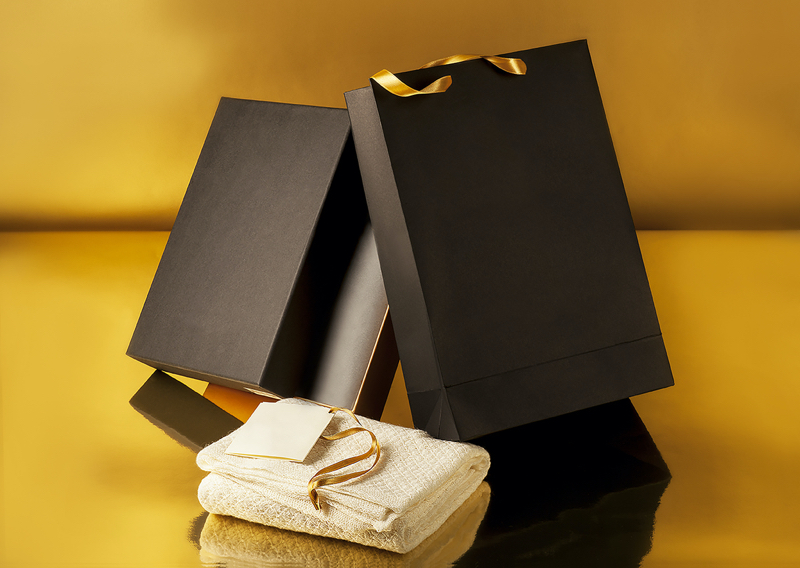 Invite existing customers to test out new products and provide their feedback. Why not ship products to customers and then follow up by asking for them to provide a review? As we all know, people love freebies, and many of your prospective or existing customers will clamor at the opportunity to share their opinions. Own a bakery? Send out brownies for sampling! Run a health and wellness company? Mail out a travel-sized essential oil from a new product line. If you develop apps, offer a free 30-day trial. Whatever you decide, this situation is truly a win-win for all, as the customer is excited to try out something new AND allows you to get immediate reviews.
Loyalty programs are still useful but take yours up a notch. While you might need to incentivize your customers to be a part of a loyalty program, they continue to be an effective way to stay connected. According to the 2017 Colloquy Loyalty Census, there are 3.8 billion active membership accounts in loyalty programs. Reasons for participation include:- 53% cite "easy-of-use"
– 39% cite the discounts

Think about taking the loyalty concept one step further and create a high-level program that rewards ONLY customers that have bought from you after a certain number of times, and ensure the perks are elevated and unique as well.

Send out warm and appreciative order confirmation emails, especially for first-time customers. You are welcoming a new buyer to your brand's community, so make sure the tone reflects this sentiment. Of all online shops, they chose yours, so let them know how thankful you are. Ensure the confirmation email addresses them by name (no Sir or Madam, please!) and offers a level of customization based on what you know about them. It will set the stage for a relationship built on customization and attention.
Anniversaries should be celebrated, including that with your customers. Particularly on the one year anniversary of the customer buying from you, send them a handwritten card or another token of appreciation. By taking the time to acknowledge this milestone, you're communicating to your customers that their business is important to you, and your relationship should be celebrated.
Take personalized shopping recommendations a few steps further. Consider sending customized emails based on their buying behavior and items they have shown interest in. If your site allows, create relevant product suggestions – think "Recommended for You" shops, which displays items tailored to your customer's preferences (it's working for Amazon!) or even "Customers Who Bought This Item Also Bought" modules. These avenues for personalization make for easier and more tailored shopping experience for consumers and introduces similar or alternative products they may not have looked at otherwise.
Don't forget their birthday! Regardless of the relationship – personal or business – pay attention to giving extra attention on special occasions. You can make these moments for customers that much sweeter by reaching out to them on their birthday or anniversary. Take it up a notch by offering them a fantastic deal, a certain percent off their purchase or a special gift to celebrate this occasion. There should be something of value to whatever you're giving them – after all, it is THEIR special day! This kind of eCommerce customization is fantastic for engagement and connection because it's obvious to the customer that they are being treated as an individual.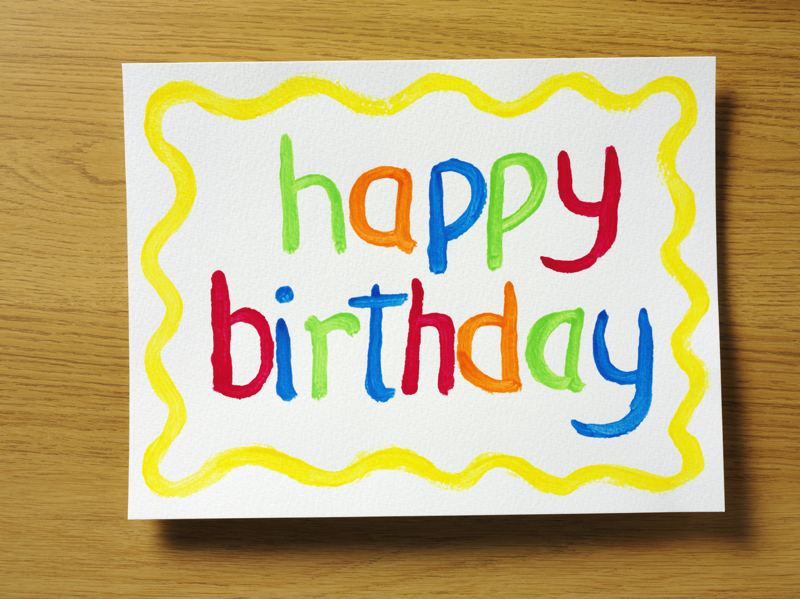 Highlight customer pictures or posts on your social media accounts. If a customer takes the time to snap a pic of your brand, upload to a social media platform, and tag you, take advantage and give them the attention they seek. Show them some digital love for not only liking your store enough to make a purchase but taking it to the next level by sharing your brand socially. Add a comment, like and share their post on your social accounts…and don't forget to tag them back! Depending on their frequency for social posting and/or breadth of their social influence, consider offering them some free swag or special promotion. Many brands pay for social proof through influencer marketing, but what a win for your company if you can get it for free.
Work tirelessly at providing exceptional customer service. Last on this list, but perhaps the most important is ensuring that your customers have an enjoyable experience from start to finish. Research shows that 86% of buyers are willing to pay more for great customer experience, so providing phenomenal service should be the foundation of your business. Having satisfied customers is not enough. Your goal should be marking customers so happy they are compelled to share their experiences with others and buying from you becomes second nature. From managing any issues that may arise to providing frequent updates on any order, set the bar high for how you interact with customers. Go above and beyond what they might expect from you. Take your service five steps further, and you'll find that having happy customers inspires word-of-mouth support and will cultivate long term relationships.
WE'RE HERE TO SHOW YOU SOME LOVE.
Now that you're focused on showing your customers love this Valentine's Day, we want to do the same for you.
We are committed to helping successful eCommerce businesses like yours run efficiently and create opportunities they never thought possible. From creating content that resonates, to refining your website so that the shopping experience is memorable, we have a reputation for making our clients' lives easier so they can run their businesses more efficiently.
This Valentine's Day, show yourself some love by investing in your business and working with a partner to help manage such a vital component of your brand.
You deserve to have more time to do the things you love – creating, conceptualizing and connecting.
Reach out to us today to schedule a complimentary 20-minute consultation to discuss your eCommerce business needs and how we can get you to where you want to be.