THE PROJECT
Panamanian Parade
The Panamanian Parade held in NYC celebrates and spreads Panamanian culture, tradition, and folklore. Their site was outdated and stale, so they came to us for rebranding. Their new site needed to match the energy of the parade and also become interactive enough to accept online payments and applications.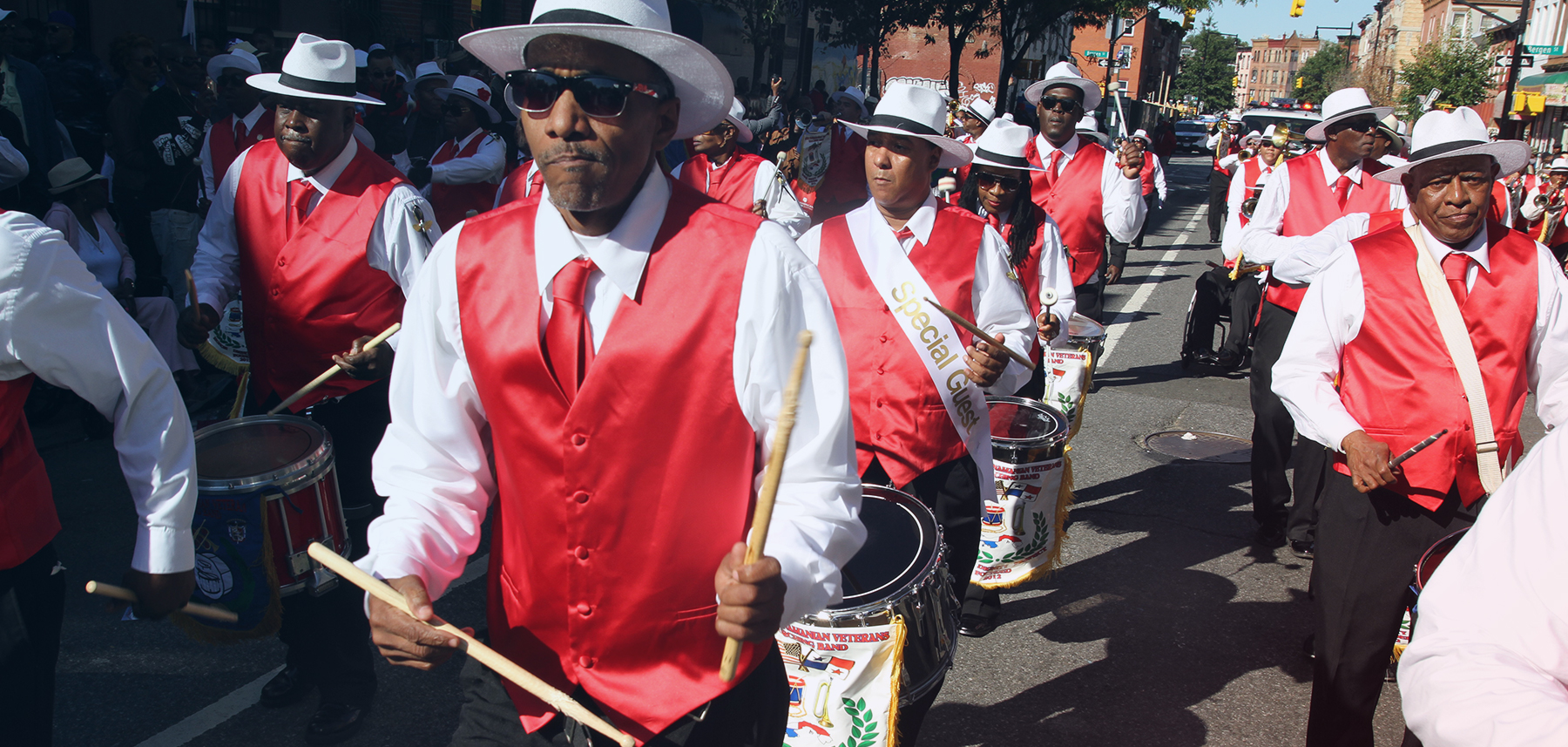 We used the colorful spirit & energy of the parade as our guide when developing the new website. We knew that each element needed to pay homage and appropriately showcase the warmth & vibrancy of the parade and people of Panama.  We built a custom WordPress theme that looks great on any device and ensured that the site was extremely user-friendly so that applicants, donors, sponsors, etc. could easily navigate their way with just a few clicks.
SERVICES PROVIDED:
Custom WordPress Theme

eCommerce Integration
DESIGN
Capturing the Bright
Panamanian Spirit Online
To represent the lively, colorful and festive energy of the parade and the Panamanian people, we used a bright color palette, bold imagery and other interactive elements such as video footage in our design.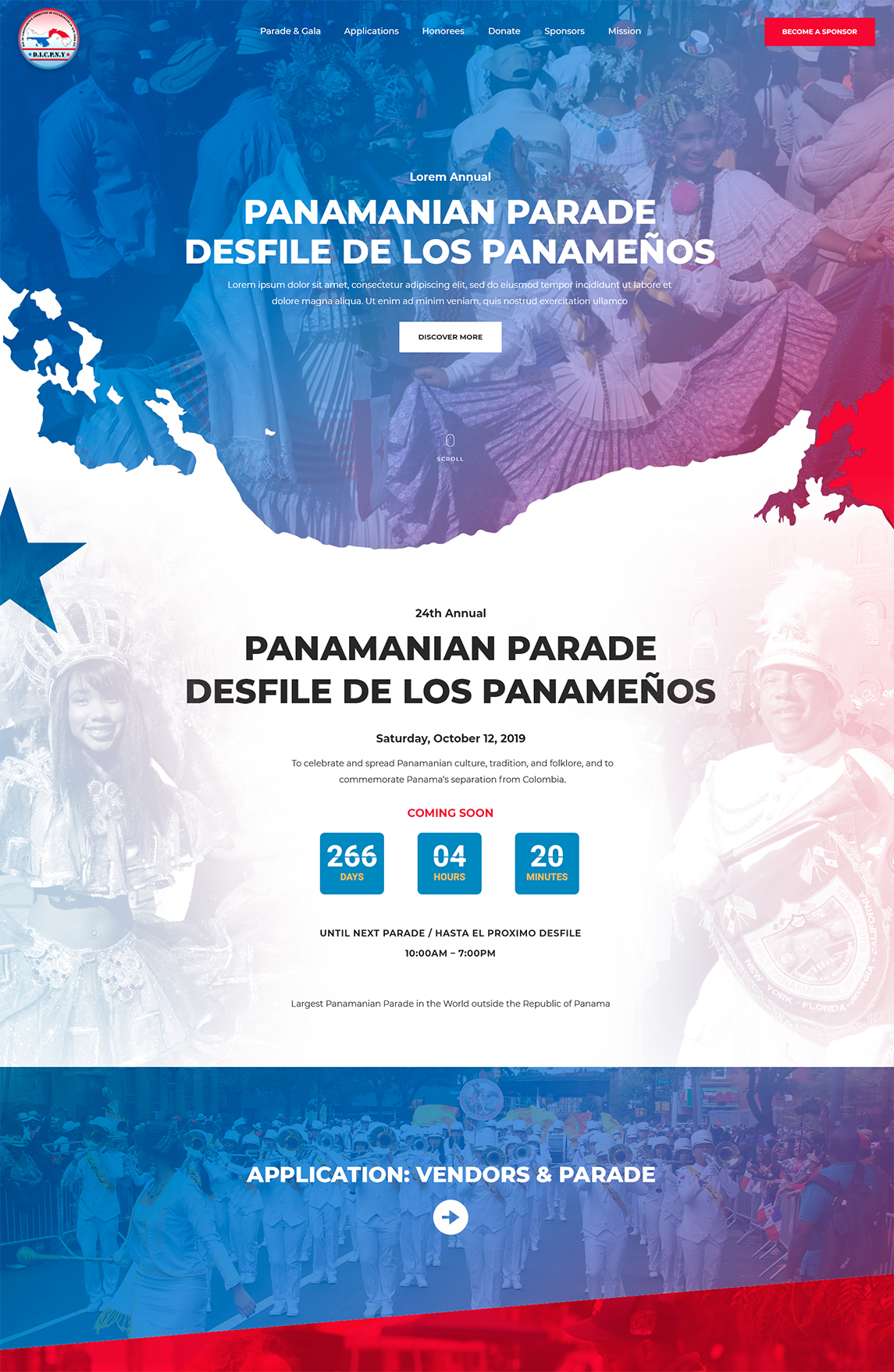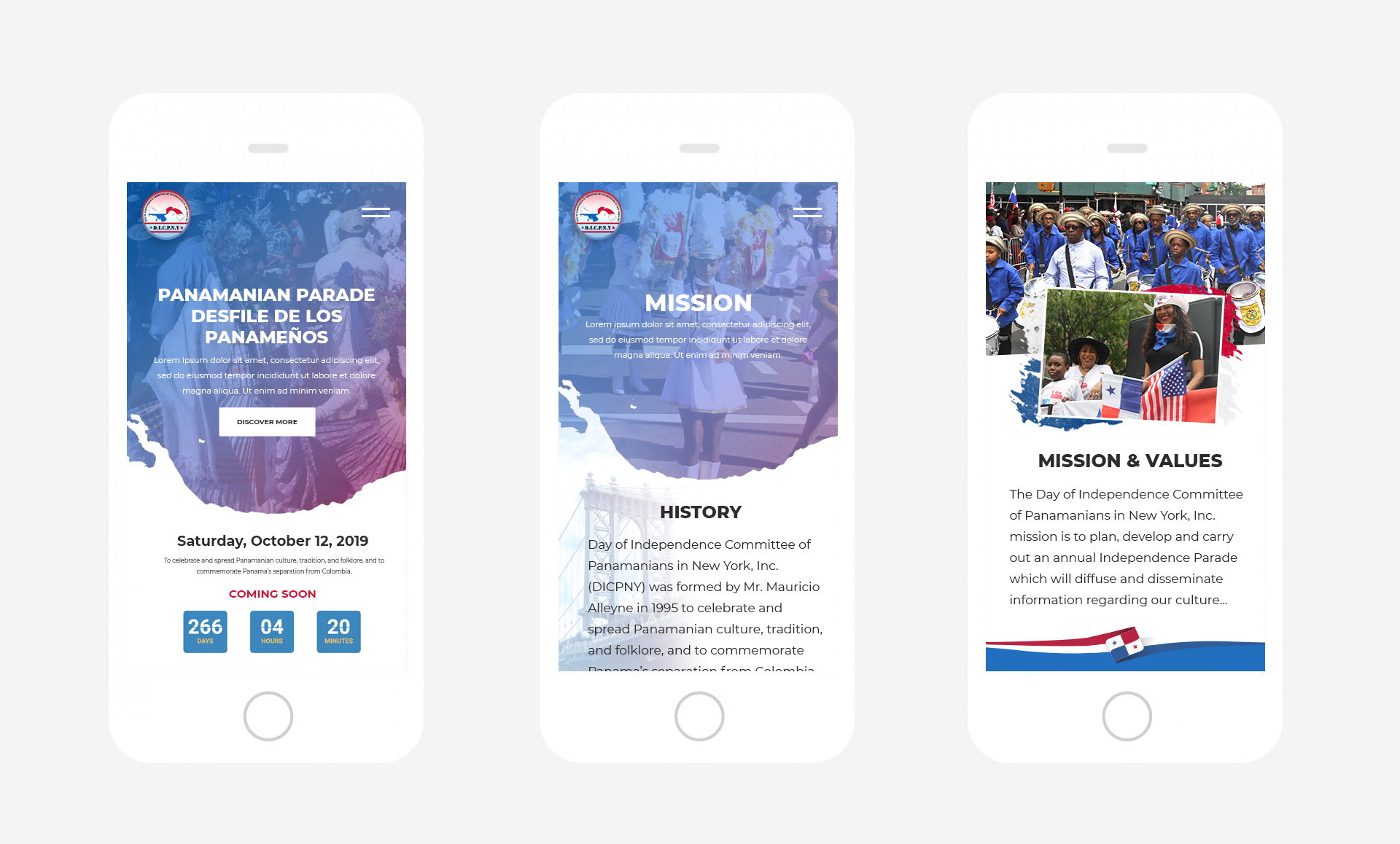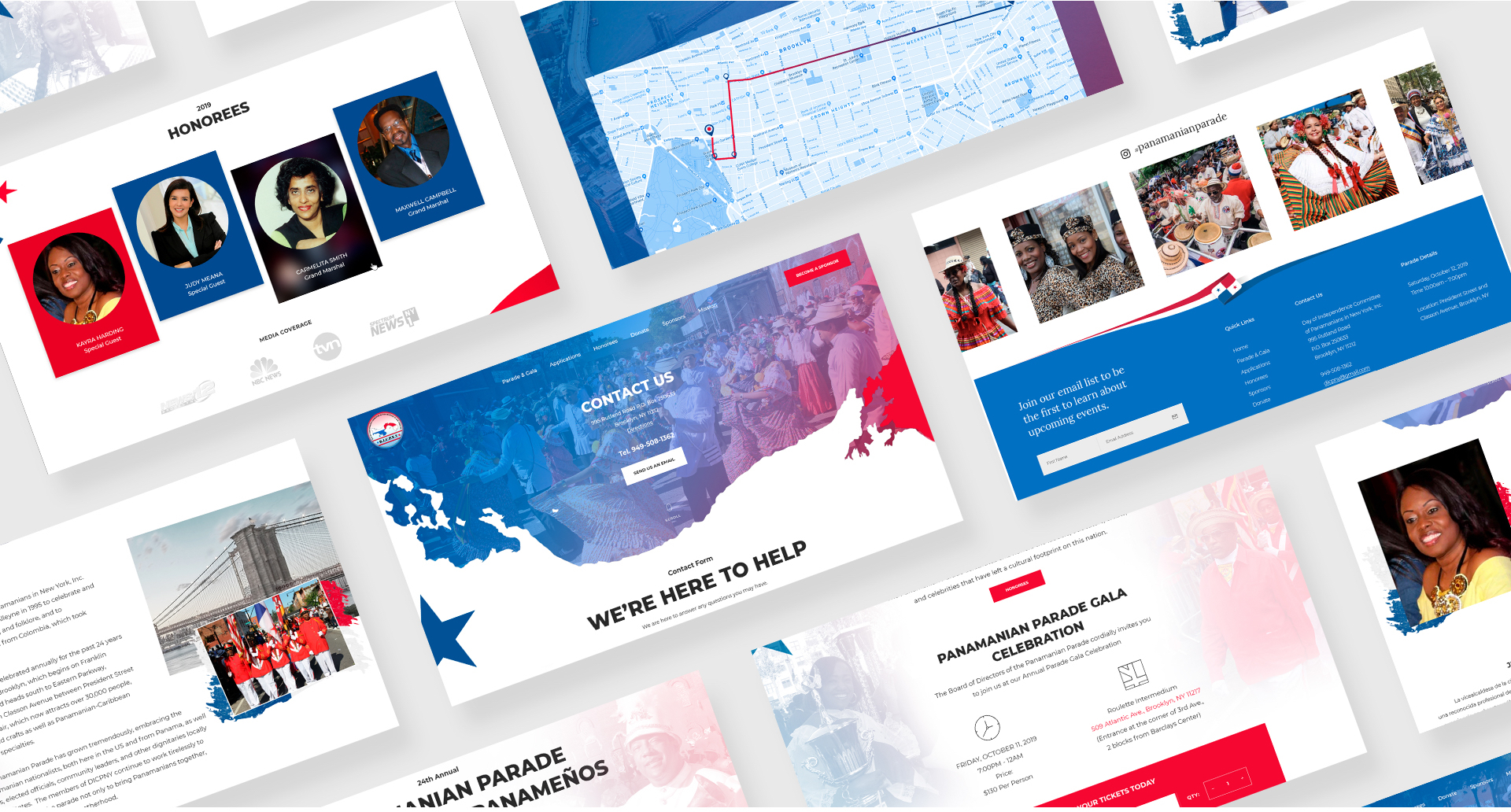 The website went from outdated and boring to an elevated and interactive brand, taking the Parade to new heights. The vibrant and energetic Panamanian flavor is captured in all elements of the site, and because of the rebrand, the parade has enormously expanded its digital footprint. Traffic, user engagement, and reach are at an all-time high for The Panamanian Parade, and the site is now a hub for accepting applications, donations, and ticket sales.